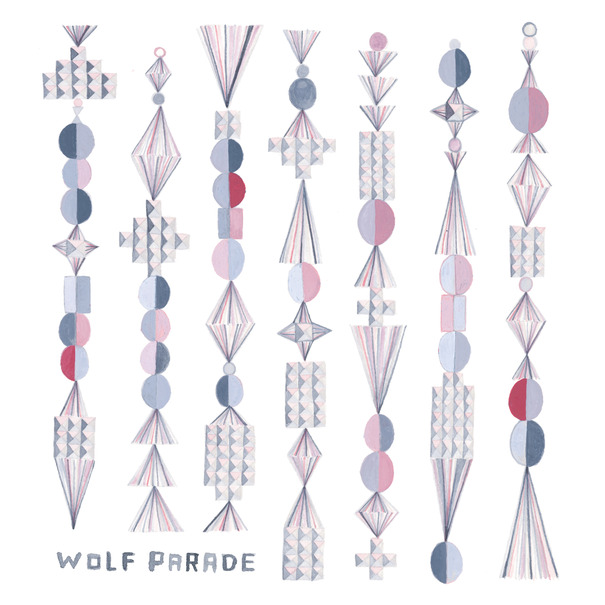 Recommended if you like: Clap Your Hands Say Yeah, The Unicorns, Born Ruffians, Frog Eyes, Destroyer, Sunset Rubdown
Remember about halfway through the last decade when all that super yelpy, zany indie pop shit was really popular? It seemed like 'indie' had come to be defined by how grating, trembling and wild your voice was and how many ridiculous, obnoxious synth lines you could incorporate into your music. Architecture in Helsinki, The Unicorns, Clap Your Hands Say Yeah, I feel like that stuff certainly hasn't aged as well as everyone expected. But if there's one album that I really kept with me and has stood the test of time, it's Wolf Parade's
Apologies to the Queen Mary
. Driven by the fantastic songwriting duo of Dan Boeckner and Spencer Krug, Wolf Parade plays a mix of self-indulgent indie pop that really captures the heart, soul and spirit of the aforementioned mid-decade movement at its best.
Take the album opener "You Are A Runner And I Am My Father's Son," Krug's invitation for the album. It starts with an instantly recognizable staccato drum beat before unfolding into syncopated piano hits, abstract guitars and Krug's signature warbling croon. Whereas their later material is more plagued by the sharp divide between the Krug-written and Boeckner-written song, on
Apologies To The Queen Mary
, they establish a smooth flow and strike a creative harmony by adding subtle touches to each others songs. And where
At Mount Zoomer
boasted polished production and concise songwriting, this album has a refined core while still managing to be rough around the edges. Boeckner's "We Built Another World" builds around overdriven bass, a pounding guitar line, bubbly synths and the incredible spastic drumming of Arlen Thompson.
The album's obvious climax and finest track is Krug's "I'll Believe In Anything," a furious anthem that showcases the band's dramatic side and Krug's fantastic lyrics. Listening to Krug sing "nobody knows you and nobody gives a damn" today in 2011, the irony is clear. It's an ominous premonition about the future of the distinct brand of indie pop that Wolf Parade were the forefathers of. But unlike many of the other bands who have since fallen off or are still desperately clinging on, Wolf Parade will be remembered for
Apologies to The Queen Mary
. It is a fantastic album that can hold its own and stand the test of time and break free of the stagnant genre that it helped create. Click the album artwork to sample.
1.
You Are A Runner and I Am My Father's Son
2.
Modern World
3. Grounds for Divorce
4. We Built Another World
5. Fancy Claps
6. Same Ghost Every Night
7. Shine A Light
8.
Dear Sons and Daughters of Hungry Ghosts
9. I'll Believe in Anything
10. It's A Curse
11. Dinner Bells
12. This Heart's On Fire
Buy

Apologies To The Queen Mary

from Sub Pop