#10

It's been 7 fucking years since Ampere released All Tomorrow's End Today, the closest thing the band had done to an LP before Like Shadows and in my opinion, their best work. So after countless hit-or-miss splits with the hardcore and emo elite, the band finally decided to release a proper LP in 2011. And while it's not as good as All Our Tomorrow's End Today, it's full of the same torrential riffing and beautifully controlled chaos that the band has come to be known for.

#9

Tim Hecker – Ravedeath, 1972

William Basinski's The Disintegration Loops is an hour-long recording of a magnetic tape loop disintegrating as it is transferred to computer. The piece is transcendental in nature and despite being completely instrumental and essentially the same short loop over and over, it is one of the most emotionally moving and thought-provoking works of art I have ever experienced. Tim Hecker's Ravedeath, 1972 is a similar exploration into the themes of the disintegration, mutilation and destruction of sound, music and noise. The cover depicts the annual tradition of MIT students who push an old piano off of a dormitory rooftop. On the album, filters a serious of source organ, guitar and piano recordings through various filters of crushing static and enveloping noise. The result is the equivalent of feeling as though we are trapped within that piano, hurtling towards the ground and then exploding into thousands of fragments of wood, string and ivory. Assisted by the production work of Ben Frost, Ravedeath, 1972 is one of Hecker's most beautiful and disturbing pieces of work and a reminder that ambient music can be just as profound as any other genre.
#8

Mind Spiders – Mind Spiders
Admittedly my left-field pick of the year, Mark Ryan of the Marked Men's Mind Spiders project is incredibly catchy mix of garage, synth and punk that is fun and to the point. The little skulls with horn rim glasses on the cover perfectly capture the record's flirtations with nerdy sci-fi themes, death and classic garage punk. The best track on the album, "Don't Let Her Go," is full of gritty guitar chugs, bouncy synths and snotty vocals, the end result being something that could be marketed as one of Jay Reatard's later singles. The demise of the Marked Men is something I might not ever forgive, but in the mean time, Mind Spiders will have to do.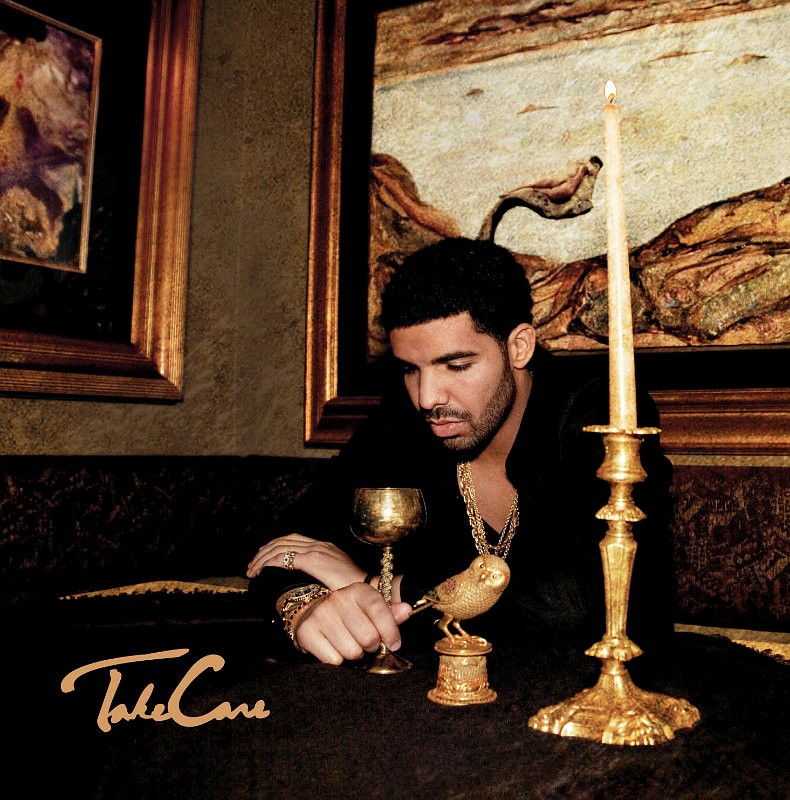 #7

Drake – Take Care
I have this ongoing debate on how fair it is to judge an artist only within their genre or according to one universal criteria. Should I judge Drake's album within the context of mainstream hip-hop and R & B or solely for its artistic merit? Eventually I realized that Drake's Take Care is damn good no matter what angle you look at it from. Miles away from the generic Young Money label that raised him and containing some of the most amusing and well-crafted lyrics and production of the year, Drake's Take Care is a pretty triumphant record for a dude that used to be on Degrassi. I like to think of it as this year's My Beautiful Dark Twisted Fantasy, an unashamed, self-indulgent pop record that is nearly impossible to listen to without having a shit-eating grin on your face. Records where the amount of fun the artist is having can really shine through are always a blast, and Take Care just seems like one big blunt session where various members of the hip-hop and pop elite stop in to take a hit and drop a verse or a hook. And that makes the confessional songs on the album just a bit more tolerable and relatable. Drake is on top but listening to Take Care makes you feel like you're right there with him.
#6

Cold Cave – Cherish The Light Years
Cherish the Light Years is easy to write about because it's everything I wish I could have written about the group's 2009 debut Love Comes Close. Though a few songs on their first LP accomplished what the group was going for, a breathtaking mix of synthpop, 80s darkwave and post-punk, most of the songs were exercises in unrealized potential, variations on a single revolving riff. Cherish The Light Years is more well written and better produced. When looking at the album's opener and closer, "The Great Pan is Dead" and "Villains of the Moon" respectively, we examine not only two of the albums finest tracks but the full spectrum of influences and sounds that characterize Cherish the Light Years. The pummeling opener brilliantly matches industrial blasts of double bass and guitar with one of the most anthemic choruses of the year. "Villains of the Moon" is like turning the clock back 25 years, with its chorus full of bouncy synths and lyrics laced with angelic imagery. There's far too much post 80s revival shit nowadays, Cold Cave does it right I'm happy to say.
#5

Real Estate – Days
Days is another album that's pretty easy to describe. It's a pretty logical next step for the boys in Real Estate. Gone are the fuzzy guitar chords and clicking bass of their 2009 debut, replaced with bright guitar tones and tight songwriting. The result is arguably the best take on jangle pop since the Smiths. Whereas songs like "Suburban Beverage" had a slightly jam quality to them, every note and decision on Days is carefully planned and succinct, making it easy to fully appreciate the songwriting abilities of Martin Courtney. Even the lo-fi purist can enjoy Days, a tight indie pop record that stays true to its roots.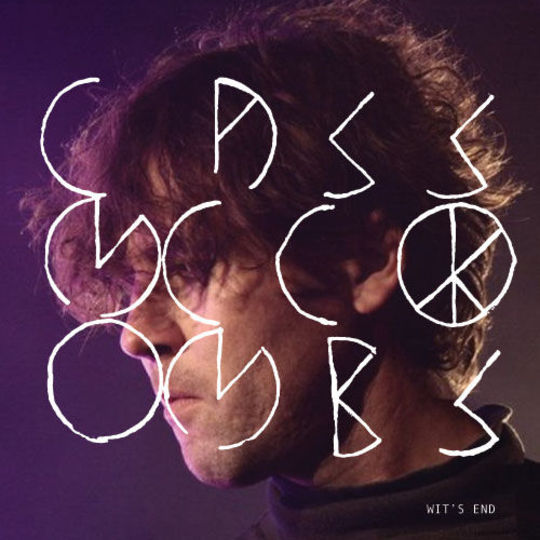 #4
Cass McCombs - Wit's End

Ever since reading John Peel's description of Cass McCombs as "unobtrusively brilliant," it has been hard for me to listen to his music without constantly thinking of his quote. With each successive record they put it out, it seems like most artists these days seem to see how much more they can get away with, often getting lost in long-winded concepts and frivolous filler. McCombs is the exact opposite; the release of 2009's Catacombs marked a minimalist turn in the songwriter's music. It's almost like he was seeing how much he could get away with not doing. But don't think for a second that McCombs' embrace of minimalism is any less self-indulgent than artists that go big. As Peel's quote can attest, McCombs would rather hide in the shadow of his own greatness and say more while doing less.
The title Wit's End is pretty appropriate for this soul-shattering collection of depressing tunes. For the most part, the clever wit and sarcasm of McCombs' prior albums is absent, save for a few lines here and there. The album's opener, "County Line," a sprawling tale of hometown rejection and gloom, showcases Cass at his most soulful, crooning over bleeding organ lines and slow drums. "Buried Alive" is full of sunny one-liners like "whether I'm alive or dead I don't really care as long as my soul's intact." Most of the songs are built around a simple repeating guitar line that tends to drone one well past the 4 or 5-minute mark and it's probably Cass' preference for repetition and minimal songwriting that turns so many people off to his music. But as I said before, McCombs' isn't trying to dazzle you with musical complexity or rhythmic variation. His music takes a few listens to fully understand, to appreciate how subtle his incredible songwriting is. Thus, the paradox emerges: how can one's music be so affecting while so "boring?" It is one that we must accept in order to fully comprehend the genius of one of the greatest songwriters of our time.
#3

Kurt Vile – Smoke Ring for My Halo
It's so interesting to trace the evolution of music from the rock giants of the 60s and 70s to the bands we know and love today. One can hear the rich harmonies of The Beach Boys in the psychedelic pop of Animal Collective or the spacey experimentation of David Bowie in the colorful indie pop of Wolf Parade. But for as much as they're worth, those influences are often subtle. They are simply ingredients used for constructing a final product that is new and fresh. However crucial baking powder may be to making a cake, it is no longer recognizable when our product comes out of the oven.

Rarely can an album be heavily indebted to and celebratory of its influences while managing to sound so contemporary and original. Luckily for us, Kurt Vile's Smoke Ring for My Halo is one of those albums. Philadelphia guitarist Kurt Vile began his rise to prominence with the band The War on Drugs, a band I described as "Bob Dylan if he were shoegaze." Despite the reaction that description elicited from someone (I believe it was, "that sounds awful"), I stand by it. On the band's debut LP Wagonwheel Blues, frontman Adam Granduciel's frantic delivery evokes Dylan's overstuffed verses on albums like Bringing It All Back Home, while the music itself sounds more like My Bloody Valentine if they had been raised on classic rock. Vile's solo albums prior to Smoke Ring for My Halo took cues mostly from The War on Drugs' formula, though they have a much more distinct singer-songwriter feel. You could definitely sense that Vile had more control, that the vision was his. But they were also riddled with inconsistency and a lack of focus. Although "Freeway" and "Freak Train" are undeniably two of Vile's best songs (the former is one of my favorite songs of all time and perhaps Vile's crowning achievement), the albums they are on, Constant Hitmaker and Childish Prodigy respectively, are tedious affairs, full of psych-folk variations that often go nowhere. Smoke Ring for My Halo exhibits an unprecedented clarity and confidence not found in Vile's earlier work.

As I mentioned earlier, Smoke Ring for My Halo wears its influences on its sleeve. Folk and rock forefathers like Tom Petty, Bruce Springsteen, Lou Reed and Nick Drake are all present on here. Like on album opener "Baby's Arms," when Vile moans in his signature drugged drawl, "shrink myself just like a Tom Thumb and I hide in my baby's arms," over reverb-drenched acoustic plucking, perhaps a reference to Dylan's "Just Like Tom Thumb's Blues." Or on the Petty-indebted tracks "Jesus Fever" and "In My Time," two of the most accessible, concise and well-written songs on the album. The former shimmers with chorus but never loses momentum thanks to its simplistic but upbeat drum beat, while the latter plods along slowly, allowing Vile to showcase his much improved vocals, before exploding into a gnarly solo that exhibits his equally impressive guitar playing skills. In general, Vile's voice is less abrasive and much more melodic, trading the deep-chested bellow of songs like "Freeway" for a more nasally whine capable of a much higher register.

The album overall is more acoustic, intimate and meditative. You can feel your heart flutter with every buzzing pluck of the low E string and emotional lyric like "I see through everyone even my own self now" on "On Tour." "Peeping Tomboy" recalls Constant Hitmaker's beautiful album closer "Classic Rock In Spring/Freeway In Mind," as Vile moans melancholy lines of love and regret over a delicate finger picking line. There's a few moments on the album when Vile proves that he can still rock and deserves his enviously badass punk surname. "Puppet To The Man," full of dueling distorted guitars and swinging riffs, is the album's sleeper. I wrote it off at first but it is perhaps the album's finest track and certainly its most unique. Even the penultimate title track rocks back and forth on its main descending acoustic riff, the slap of Vile's thumb against the guitar's wooden body serving as the song's pulse. "Society Is My Friend" is the album's weirdest moment; its tumbling drums and dissonant guitars resemble The War on Drugs' expansive "Show Me The Coast" or the noisier moments on Vile's God is Saying This To You… The album's closer "Ghost Town" is the perfect combination of Vile's old psychedelic tendencies and his newfound sentimental acoustic formulas. Vile's open-ended and cryptic lyrics float and trail off over watery guitars and thunderclap drum hits.

There is a part of me that still regrets any artistic choice for concision that sacrifices weirdness and uniqueness. As much as I love Ariel Pink's Before Today, his choice to quell some of the weirder aspects of his earlier work was, to me, regrettable. With it, he lost part of what makes him so unique. Vile's direction is definitely comparable. His older work was always singer-songwriter at its core, but most of it ended up sounded like acid-fueled mixes of psych-folk, noise and shoegaze. Smoke Ring for My Halo ditches those fringe elements and embraces a mature clarity that is more accessible and ultimately more rewarding. In my review of The War on Drugs' Future Weather from last year, I showered praise for Adam Granduciel's commanding presence and his ability to give the songs a distinct singer-songwriter feel while retaining the thick textures of a full band sound. Smoke Ring for My Halo exhibits those same strengths, even more intimately than Future Weather.

Smoke Ring for My Halo is an extremely personal and self-reflective album. When I saw Vile perform in a packed record store to a crowd of 30 or 40 people with just an acoustic guitar and a small amp, he evoked the strung out emotion of the influences he was channeling. Standing inches away from the microphone with his long curly locks shrouding his face, he embodied both the Philadelphia heroin punk scene he hails from and the zoned out drone of Lou Reed. His guitar and his voice were smothered with reverb and each lyric echoed in my head with the same psychedelic and self-reflective reverberation as acid. "When I walk in, my head is practically dragging," Vile self-deprecatingly sings on "Runner Ups." With the confidence, maturity and clear vision he shows on Smoke Ring for My Halo, he has me fooled.

# 2

The Weeknd - House of Balloons
R&B is a genre that takes balls. When you're singing about cathartic relationships, sweet love-making and other passionate subjects, you've got to be able to sing with a confidence that makes your stories sound believable and gives them that extra sexy swagger. The truly incredible thing about Weeknd main man Abel Tesfaye is how confident he sounds while not being cocky or overbearing. The fact that he kept he prefers to keep his persona shrouded in mystery only makes his vibrant voice that much cooler and sexier.

House of Balloons is billed as a mixtape but it really is so much more than that. It's one of the most ambitious, well-crafted albums in years. On the opener, Tesfaye advises us over a murky beat to toke up because the stories that are about to unfold are crazy and best enjoyed while high. He's right. The beats are beautiful and rich, smothered in a smoky darkness. Tesfaye employs keys, guitars and even twists two Beach House samples into sultry club bangers. The peak for me is "The Morning" into "Wicked Games," as Tesfaye sings his motherfucking heart out over shotgun beats. His lyrics aren't really a joke, but it certainly helps to go into it expecting an over-the-top circus of emotions and passion. "Let me see that ass, look at all this cash," he wails before doing a meandering falsetto displaying his extremely impressive range. The closer is perhaps the most emotional moment, as Tesfaye closes his book of stories with a crushing, defiant yell of "I know everything." By far one of the easiest albums to love this year and certainly one of the most interesting, unique and well put together. The praise Tesfaye has garnered and the influence he has already had (Drake's "Marvins Room" owes its entire existence to The Weeknd's success) make House of Balloons a fantastic start to what seems might be a long, exciting career.
# 1

Tune-Yards – w h o k i l l
Talking about Wolf Parade's debut Apologies to the Queen Mary, I referenced what I referred to as the explosion of "colorful indie pop" in the early 2000s. Bands like Clap Your Hands Say Yeah, Architecture in Helsinki and even Broken Social Scene opted for intricate arrangements of horns, strings and various synths to create a sound that lay somewhere in between baroque/orchestral pop and indie rock. Tune-Yards second LP w h o k i l l is vaguely rooted in that same colorful pop tradition, mixing ukulele, bass and a vibrant horn section to create hard-hitting dynamic songs. But looking back on Merrill Garbus' 2009 debut Bird-Brains really allows us to understand the folk and lo-fi roots from which the complex arrangements on w h o k i l l are born. Many people complained that the lo-fi production on Bird-Brains detracted from the album's integrity, a criticism I shared. W h o k i l l finds Garbus in a proper studio with many more tools at her disposal. The results are beautiful. Nate Brenner's dissonant bass line drives the brooding mood of "Gangsta" and Garbus' distorted ukulele chords make "Powa" one of the most hard-hitting songs of the year. The make or break is Garbus' eccentric voice, which asserts itself not just as an instrument in songs like "My Country" and "Bizness," but also as a cathartic, unforgiving and soulful narrator to the story that is w h o k i l l. W h o k i l l is the Bitte Orca of 2011, a record that sounds like nothing else this year and will be remembered long in to the future.
Honorable Mentions
Tyler, the Creator - Goblin
The War on Drugs - Slave Ambient
The Dodos - No Color